I had so much fun with
yesterday's post
that I've decided to challenge myself with a theme for the next few posts: each of the seven dwarfs.
Today's dwarf....
Today I'm happy because...
1. I won! I woke up to an email from the awesome Jeff at
Detroit Runner
saying that I won his Sony MP3 giveaway! Happy penguin!
Thanks again, Jeff! Not only do I love reading your blog, but you give me free things! Woohoo!
2. It's the last day for the
Cupcake Marathon
! This means that I'm treating myself to one of these...
...Red Velvet cupcake from
The Cup
! Best. Virtual. Race.
Ever
.
3. I'm volunteering for the
Go! St. Louis Marathon
in April. I really want to run it, but with the Country Music Half (aiming for a new PR) at the end of April, it's probably not a good idea. In an effort to branch out and make new friends, instead of just volunteering alone, I'm volunteering with one of the local running stores,
Big River Running
. Today is the meeting to assign locations and pick up tee shirts so I get to spend my afternoon getting to know lots of new runners!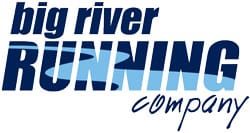 4. Although much of my afternoon will involve this....
Physics!
...It's okay because my afternoon will also include watching a lot of this...
...while kicking the butt of this little foe of mine....
Running and basketball!?!?! Be still my heart!
I don't have a particular mileage goal. The goal is to get as much done during the games as possible. Maybe I can hit double digits on the hamster wheel for the first time!?
*Update - Further proof that nothing can bring me down today: it's snowing....and it's okay! I'm going to be happy anyways!